Windows XP, Windows 2003, Windows Vista,
Windows 2008, Windows 7, Windows 8.
Both 32-Bit and 64-Bit Windows are supported.
RECOVER& RESTORE DELETED IMAGES AND VIDEOSon your Digital Camera usingeSupport
UndeletePlus!
eSupport UndeletePlus salvages image and video files deleted off your digital camera or memory card!
Even when manually deleted, photos are not lost forever. Software marks the space the file was using as being available for re-use. If nothing has needed that space since deletion, the photos are still there and can be recovered using data recovery software such as eSupport UndeletePlus.
Get your pictures back with eSupport UndeletePlus! From wedding photos, to vacation pictures, and even edited jpegs, eSupport UndeletePlus can recover and restore files lost due to:
Accidental Deletion
Manual Deletion
Emptied Recycle Bin
Removal while device is still working
eSupport UndeletePlus makes searching for deleted files simple!
With our fast scan engine, you can view hundreds of files in just minutes and both recover and restore them instantly! Our engineers are constantly working to develop the best file recovery technology, and our eSupport staff is here to assist you!
Get started and download our FREE eSupport UndeletePlus file report!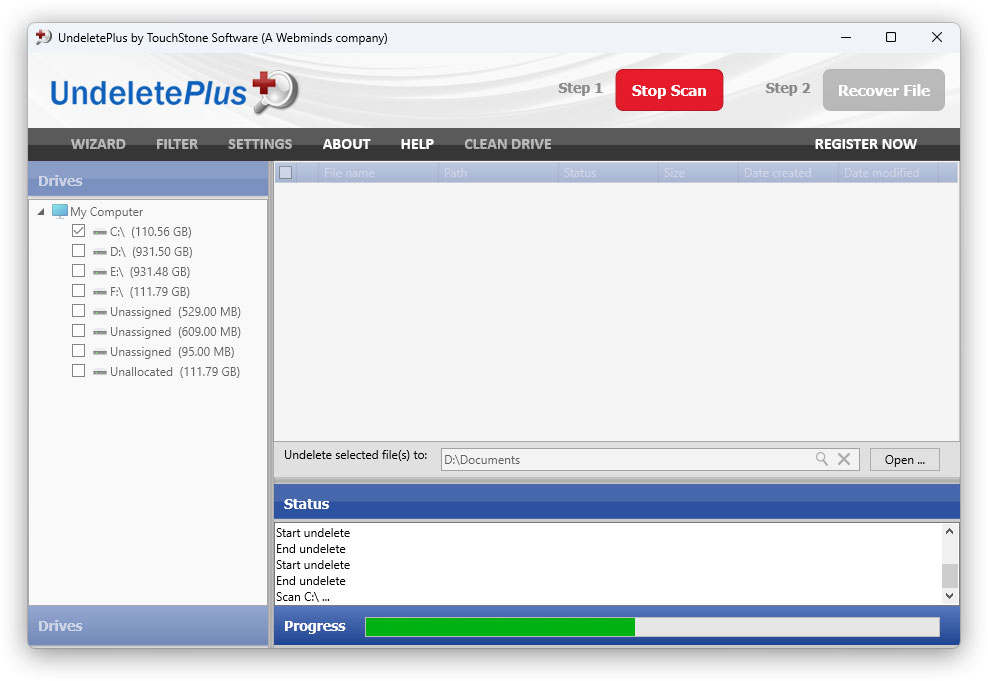 Get your free file report!
Clicking on the free download button will initiate the UndeletePlus installation process. This trial version is fully functional for determining whether a file can be recovered. To restore the file, the full version must be purchased.