Tips for Successful File Recovery on Windows PCs
Oh no! You've just deleted a file only to realize that you need it back! We've all been in a similar situation - files deleted by accident, wiped in a crash, or corrupted by malware. Luckily, file recovery on Windows is possible and doesn't require any special skills. Here are some actionable tips for successfully undeleting files from your hard drive, USB drive, or memory card.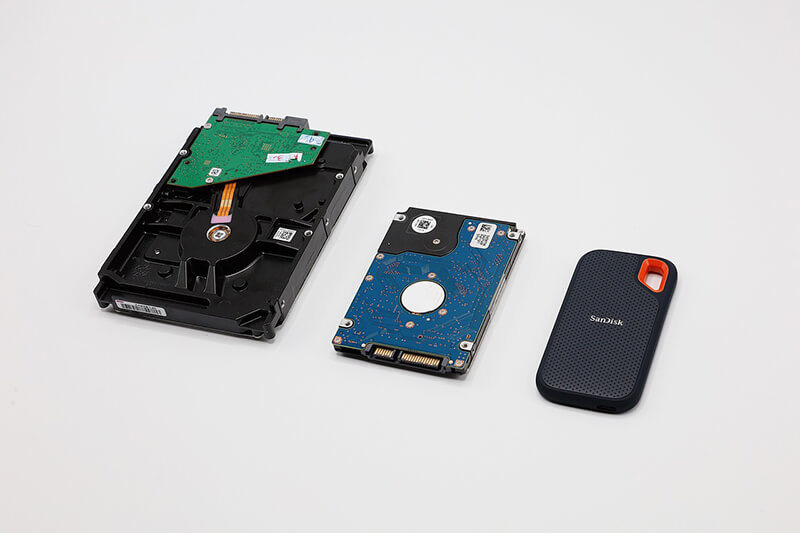 Tip 1: Stop Actively Using Your Computer Immediately
When you realize that you need to perform file recovery, it's essential to immediately stop using your PC to minimize the risk of your data being overwritten by other files. 
When you delete a file, Windows doesn't remove it but rather marks the space it occupies as available for other files. This means that your deleted files can be recovered at any time, even if you've emptied the Recycle Bin. However, recovery is only possible if no portion of them has been overwritten by other data. When you use your computer to browse the Web or work with files, data is constantly written to the disk randomly. There's no knowing which part of the disk Windows will write to. Stopping using your computer maximizes the chances of successful data recovery. And don't forget to check if any system updates are downloading in the background because they could overwrite the file you want to undelete! Just pause them for the time being.
Tip 2: Check the Recycle Bin
Before you do anything else, head over to the Recycle Bin and do a search for your deleted files. Chances are they're still there and can be put back with a simple mouse click. Even if you've configured your Recycle Bin or cleanup software to empty it regularly, it's worth a try!
Tip 3: Check Your Cloud Storage
Do you use OneDrive, Google Drive or Dropbox? If yes, then restoring files could be easier than you think because you may have them backed up in the Cloud. Even if you don't remember putting the files there, it's worth checking. Just go to your Cloud storage web site (not the synced folder on your PC) and check for recent changes. You might get lucky and find your file.
Tip 4: Use Portable File Recovery Software
If all else failed and you can't find a copy of the file you need to recover anywhere, file recovery software for Windows is your best bet. There are lots of programs online that promise to undelete files but most of them need to be installed on your computer. However, installing them puts file recovery at risk as installation files could overwrite the files you want to recover. The solution? Portable file recovery software that you can run from a USB stick! Portable apps don't need to be installed on your Windows PC, which makes them perfect for restoring deleted files securely.
Tip 5: Use Windows 10 File Recovery Tool
If you have the latest version of Windows 10 installed on your computer (Windows 10 May 2020 update), then you're in luck because you can install Microsoft's file recovery tool. Because it's a Command Line utility, most users aren't aware of its existence and may have trouble running it.
To get started, install Microsoft File Recovery from Microsoft Store. Once installed, use the search bar to find it on your computer, launch it and allow it if you get a UAC prompt. The Command Line interface will open and it will run with administrative privileges. This is where you'll be recovering deleted files.
To start recovering files from a drive, enter the following command:
winfr source-drive: destination-drive: [/switches]
Check this Microsoft article for a complete tutorial that will teach you how to use Microsoft File Recovery.
The source and destination drives must be different - that's a measure to prevent recovered files from overwriting other deleted files. So make sure you insert a USB drive before you start and then select it as the destination drive.
We hope that these tips will help your file recovery efforts on Windows and you'll get your important files back in no time!