How to Recover Deleted Files Fast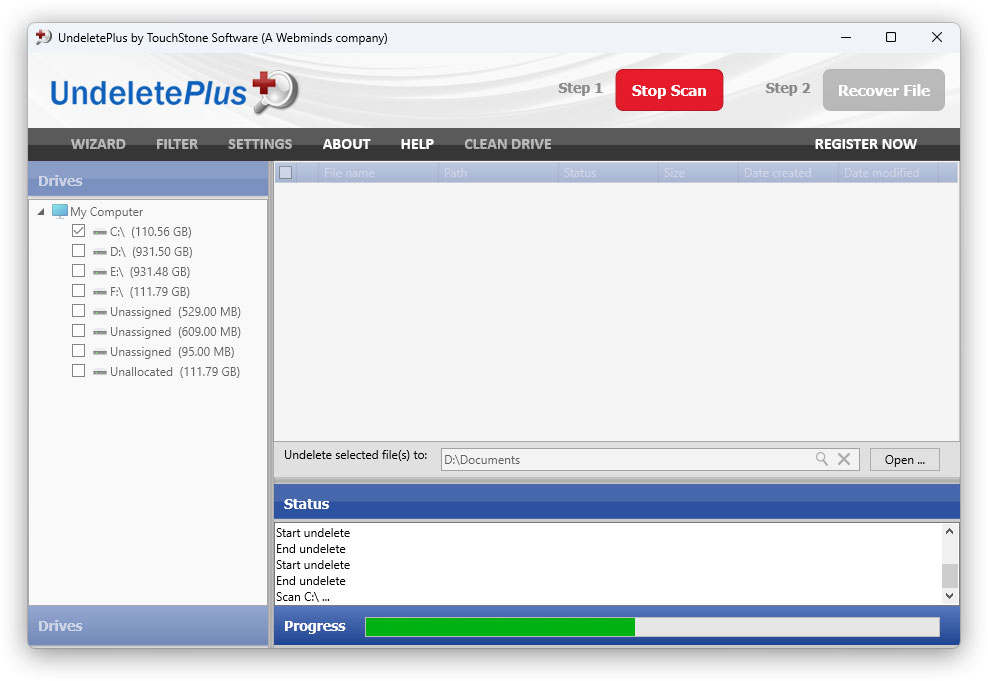 We all have important stuff on our PCs, and we all experience unfortunate events like system crashes, accidental deletion, etc. When you end up losing your important personal data, study materials, business documents, or photos, all you want is to recover deleted files fast. Fortunately, there are a few options that you can try to get your lost data back quickly. Let's run you through them one by one.
Recover Deleted Files and Folders From Recycle Bin
If you have not deleted something permanently from your PC's storage, you can be lucky enough to restore it from the Recycle Bin. Just be sure that you haven't pressed that "Empty Recycle Bin" button before trying to recover the deleted files.
Here are a couple of simple steps you need to recover deleted files from Recycle Bin.
Go to Recycle Bin and find the files that you want to recover
Once you've found what you need, right-click the files and then click "Restore" from the menu that appears
That's it! It's simple, fast, and easy. You have retrieved your deleted files successfully and can find them in their original location.
Recover Deleted Files By Restoring Their Previous Versions
If you can't find the deleted files in the Recycle Bin, try recovering their older versions using Windows' built-in backup and restore feature. Here is how you can use it to recover deleted files fast.
In Windows 8 and Windows 10
Go to Control Panel
Click File History - Restore Personal Files
Click the Restore button and recover your deleted files
In Windows 7
Launch Start menu and click Computer
Browse to the folder where your deleted files were kept
Right-click the said folder and choose the "Restore Previous Versions" option from the menu
All available versions of your deleted files will appear with the dates and times mentioned in front of them. Select your desired version and click the "Restore" button to recover deleted files.
Recover Deleted Files Fast With UndeletePlus
One of the fastest and most reliable ways of recovering deleted files is by using quality third-party software like UndeletePlus. Here's how to recover your lost files in a few simple steps.
Once you have accidentally deleted anything, stop using your PC right away. It helps ensure that any new data doesn't overwrite the deleted files.
Launch UndeletePlus on your PC and scan for all deleted files and folders. If the software is not already installed, download it to removable media and run directly from there to ensure that the new installation doesn't overwrite your deleted files.
Wait for the scan to complete and select the files you want to recover from the list of all recoverable files found during the scan.
Click the Recover button, and all your selected files will be recovered.
Ready to recover deleted files? Download UndeletePlus now and run a scan to save yourself from unwarranted trouble the next time your system crashes. Recovering your lost files had never been this easy.