Recover Deleted Images
From a Digital Camera
TouchStoneSoftware
UndeletePlus

The Best Way to Recover Deleted Images From a Digital Camera
It happens to all of us – we keep our best images on our digital cameras or phones and then at some point we accidentally hit the delete button, or something happens, and just like that all the images are gone. We lose our precious memories in an instant. This can be a devastating experience if we accidentally erase images that can't be replaced and may have great sentimental value.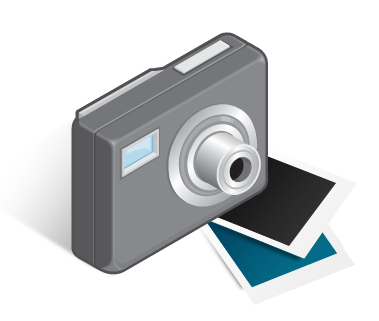 So, what can you do when you've accidentally deleted photographs from your digital camera memory card or SD photo card? Is there a way to recover the deleted pictures – or do you need to cut your losses and move on? This is a question all of us have asked ourselves.
Losing your images is quite stressful and we tend to panic and frantically start researching possible solutions online − grasping at straws − but in this case, it really isn't worth wasting your time. More often than not, you'll end up having to sift through thousands of outdated posts to find anything helpful, and the truth is that unless you're prepared to invest in expensive camera data recovery software to help with the recovery of your images from the camera or photo SD card, you won't find the perfect solution.
This is where TouchStoneSoftware UndeletePlus comes to the rescue!
You can easily recover your deleted images and videos – of all file types – from the SD card photo of your digital camera through our reputable data recovery service or program. You can retrieve, backup and restore your lost data, whether they are photos, videos, documents or music with TouchStoneSoftware UndeletePlus!
Windows XP, Windows 2003, Windows Vista, Windows 2008, Windows 7, Windows 8 and Windows 10. Both 32-Bit and 64-Bit Windows are supported.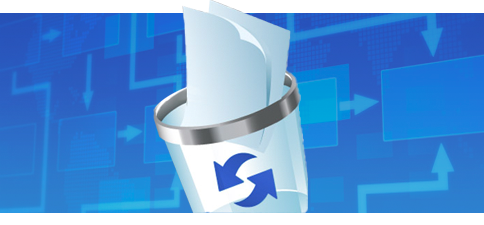 TouchStoneSoftware Undelete Plus is a user-friendly camera data recovery program and can recover your data in different formats from your memory cards, laptop or PC due to any of the following actions:
Accidentally deleting images with a command prompt
Emptied Windows recycle bin without having done a back-up of the photographs beforehand.
A system crash without a prior data backup
Software failure or incompatibility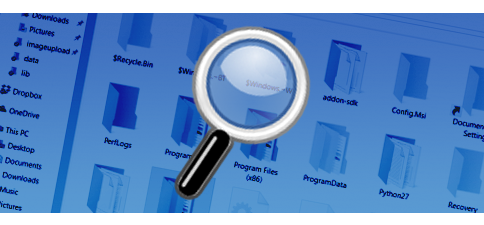 How to recover your deleted photos using TouchStoneSoftware UndeletePlus in 3 easy steps:
Simply scan the device, preview the recoverable images or videos and select the photographs or videos you would like to recover, and click to restore the selected items – it's as simple as that!
Some typical scenarios during which images are usually lost, include: Pressing "shift and delete" without having done a backup or emptying the recycle bin without first checking whether it may contain important photographic files. With cameras, there are other ways you can accidentally wipe out your images, such as, if the same memory card is used in different devices, or if you remove the SD card while the camera is still on. A computer virus, unexpected power cut, or a hard disk or operating system failure can also result in a loss of camera data.
Why is it possible to reinstate your recovered photos?
You may wonder how the recovery of the photo SD card is even possible and why it is that the images are still there. The simple explanation is that software doesn't immediately destroy files when they are deleted, but simply marks the space the file was occupying as being available for reuse. If nothing has needed that space since the deletion, the data is still there and the file can be recovered. This is true even if you can't see it or even find the photo or video when you search for it. The file is, in fact, still available for recovery on the hard drive or storage devices.
TouchStoneSoftware UndeletePlus makes searching for and recovering your lost data simple!
With our fast scan engine, you can view hundreds of files in just minutes and both recover and restore them instantly from your hard drive! Our engineers are constantly working to develop the best file recovery technology and our TouchStoneSoftware team is here to assist you.
Our customers are usually over the moon when they manage to recover their data loss through TouchStoneSoftware UndeletePlus, especially in the case of precious deleted images or videos. Check out these reviews from our clients who were super happy to have found and reinstated their deleted files using our recovery tool.
I just downloaded your software after accidentally deleting about 10 videos off my camera memory card. TouchStoneSoftware UndeletePlus restored all of them and worked great. Thank you!
- Kate.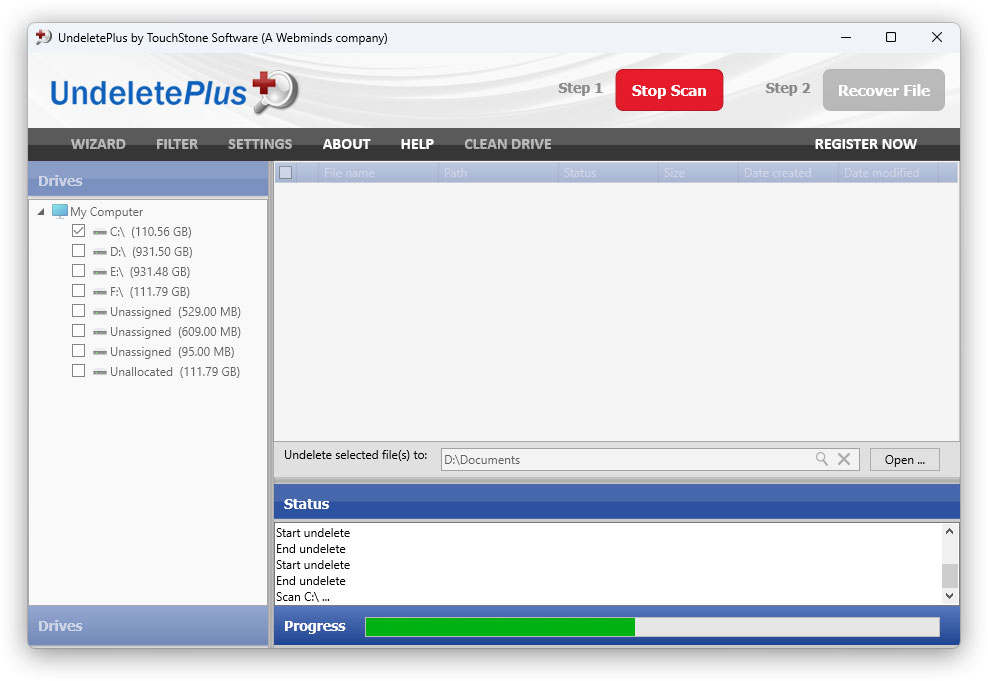 Get started and DOWNLOAD our FREE TouchStoneSoftware UndeletePlus file report today.
Clicking on the free download button will initiate the TouchStoneSoftware UndeletePlus installation process. This trial version is fully functional for determining whether a file can be recovered. To restore the file, the full version must be purchased.
Windows XP
Windows 2003
Windows Vista
Windows 2008
Windows 7
Windows 8
Windows 10
Both 32-Bit and 64-Bit Windows are supported
UNINSTALL INFORMATION. To remove TouchStoneSoftware Undelete Plus from your computer, please follow these steps:
Click Start, click Control Panel, and then double-click Add or Remove Programs.
In the Currently installed programs box, find and click on TouchStoneSoftware Undelete Plus, and then click Remove.
If you are prompted to confirm the removal of the program, click Yes.